KEY TAKEAWAYS:
Research the risks and benefits of a home perm before making a decision.

Collect the necessary supplies and determine the appropriately sized rollers for your hair length and thickness.

Follow the instructions carefully and complete the necessary steps to properly maintain your hair health.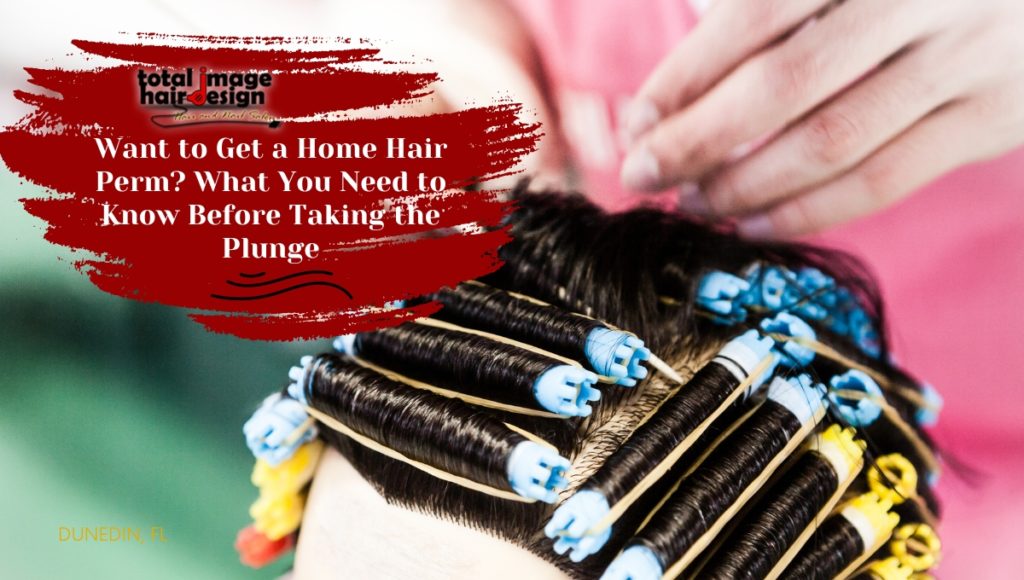 Whether you're looking to add some extra body and bounce to your current hairstyle or completely alter your look, getting a home perm might be the route you take. With the rise of at-home beauty treatments and the ability to shop for supplies online, it's no wonder why so many people consider giving a home perm a try. It's important to understand the basics of home perms before taking the plunge and doing it on your own. In this article, you'll learn about why you might go for a home perm, what to consider before making your decision, how to prepare, what to do during the application process and finishing touches after a home perm.

Though a home perm might come with some risks, following all of the necessary steps carefully can potentially lead to beautiful, lasting curls. Before making that decision to get your perm at home, it is important to consider the following:
What to Consider Before Getting a Home Perm
Before committing to a home perm it is important to assess the health of your hair. A home perm might damage your hair, so those of you with fragile hair should reconsider the treatment. Furthermore, assess your skin to see if it is sensitive to the chemicals often found in perming solutions. A patch test can help determine this. Additionally, it is essential to read the instructions carefully and understand all of the necessary steps for a successful perm.
Preparing for Your Home Perm
Next, you'll need to prepare for the home perm by gathering the necessary supplies. From the perming solution to the rollers and end papers, it is essential to have everything you need before beginning the process. Additionally, determine the length and thickness of your hair to decide the appropriate size (small, medium, large) of the perm.
Applying and Processing the Home Perm
Once the necessary supplies are gathered, you'll be ready to apply the perm solution. It is important to follow the instructions carefully and apply the solution to strands of the same perm size. Afterwards, apply the rollers and end papers and wait for the perm to process, as determined by the instructions.
Style and Finishing After a Home Perm
Once complete, it is essential to wash, style and condition your perm-treated hair according to instructions. This step is crucial for maintaining optimal hair health after a home perm. After, you will be able to experience the beauty of your newly permed hair and discover a post-perm hair style that works for you.

In conclusion, it can be exciting to consider a home perm, however it is important to understand the risks associated with it. Research all aspects of a home perm to understand the potential benefits and risks associated with it. If you're ever in doubt of the process, it is essential to consult a professional. When committed to the necessary steps and understand the risks, you can be confident in taking the plunge to get your home perm and look fabulous after.

When it comes to all things hair, Total Image Hair Designs in Dunedin, Florida is the go-to! Their talented team is passionate about helping their customers walk out feeling and looking their best. At Total Image Hair Designs, you'll enjoy being pampered with the best beauty services available. Whether you need a fresh cut or color, restyle, highlights, or keratin treatments, they will have you looking and feeling your best. Book an appointment with Total Image Hair Designs today and take your hair to the next level.

REFERENCES: