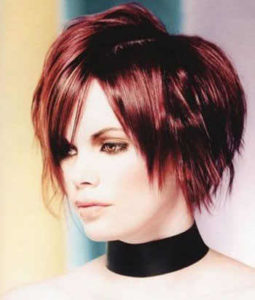 5 Amazing Hair Styling Tips
There are many secrets hair stylists won't tell their clients; however, today is your lucky day. There are five hair styling tips you can use in order to create the perfect hair do.
1. Style Hair That Isn't Clean
Believe it or not, most hair stylists prefer styling hair that is dirty. The reason behind this madness is that hair that hasn't been washed is easier to manage, thus giving you the best hairstyle. So the next time you're going in to the salon or doing your own hair at home remember not to wash it that day.
2. Curl Hair, Then Roll
Do you ever wonder how runway models get those flawless hair curls? It's actually quite simple. Begin by applying a small amount of hair spray in your hair. Next, curl 2 inches of hair at a time with a medium-sized curling iron. Lastly, fix the already-made curls in Velcro rollers. The last step really makes a difference, as it makes your curls beautiful and long-lasting.
3. Sea Salt Makes Fabulous Waves
The majority of people have natural waves in their hair, but do not like the fizziness. Don't let this get in your way of showing off those gorgeous waves. Simply sprinkle a bit of sea salt to your wet hair, scrunch it, and let it dry in the air. Sea salt will prevent your hair from becoming frizzy and make the waves stand out.
4. Pair Bangs with Long Hair
Before getting bangs, make sure you are getting the correct haircut. Side bangs and blunt bangs with long hair are currently in trend. Side bangs are a great choice if blunt bangs are too much for you. As long as they're thick and are combined with long, layered hair, blunt bangs are also a good choice. Avoid getting bangs that are thin, and square-like; this is an outdated look and will make you look out of style as well.
5. Go Long with Style
The first thing that comes into your mind with the words "long hair" is probably sexy. Yes, long hair is sexy, but only when it's kept in style. Don't be afraid to get trendy haircuts while growing out your hair; otherwise, you'll just have plain, long hair. You can get bangs, layers, dye your hair, and more.
You can get more hair cut and styling tips from Total Image Hair Designs at https://totalimagehairdesigns.com