KEY TAKEAWAYS:
The timeless bob cut has been around for centuries and is an iconic style for women.

The bob cut is versatile and adjustable to suit any face shape and hair type.

Total Image Hair Designs in Dunedin, Florida can give you the perfect bob cut with experienced and knowledgeable staff.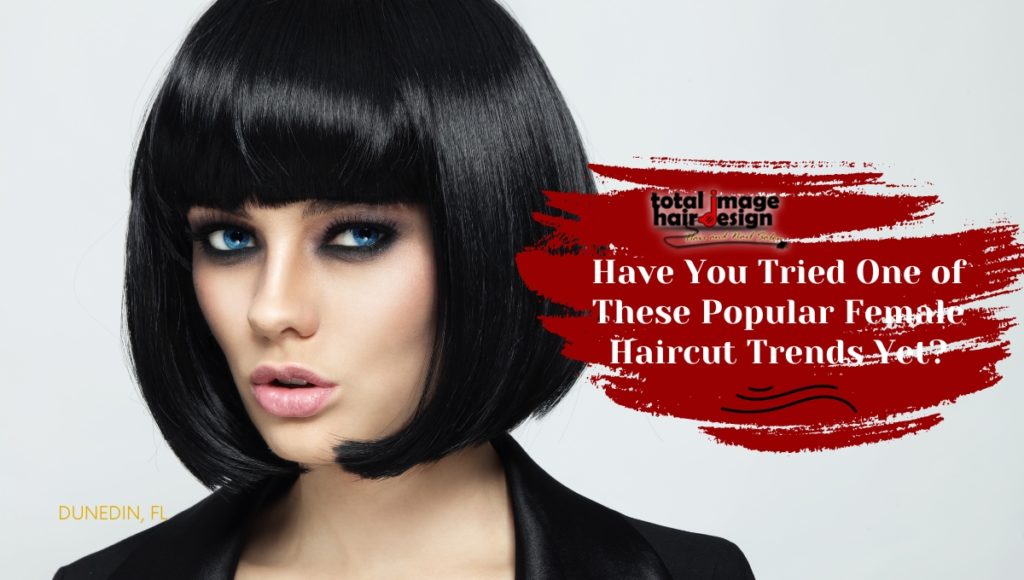 It's no secret that hair is an integral part in a woman's self-expression and appearance. Although many look to celebrities for inspiration and trends to follow, the classic bob remains a timeless favorite. But what makes a bob such a good choice, and how do you get the perfect style? Whether you're interested in changing up your look or just learning more about bob cuts, here is why the timeless bob cut could be your new go-to style.

First, it's important to define what a bob is. A bob cut is a haircut with long or short layers with the ends cut straight across. It works with any hair length (short, long, shoulder length or somewhere in between) and can be changed to suit different face shapes, making a bob cut one of the most versatile short haircuts for women.

The bob cut makes an impressive comeback yet again in 2020, but the modern bob is far from being a new style. The origin of the timeless bob haircut goes back multiple centuries and has gained and lost popularity throughout most of the 20th century. It is speculated that the first bob cut (known at the time as the "Greek Bob") originated from fashionable Greek women around the 5th century and was often worn by ancient priestesses. Over the centuries, the bob quickly gained popularity in Western countries, until it was made even more popular by fashion icon Coco Chanel in the 1920s.

Fast forward to 2020, and the classic bob is still a popular choice for women everywhere. This timeless style is one of the easier low-maintenance haircuts and is versatile enough to be personalized, making it a great style choice for anyone. The bob cut is one of the best universal haircuts for Women regardless of age, and you can always add depth, change the length, and shape the fringe to suit your face shape.

Aside from the versatility, there are multiple other benefits that come with a bob cut. If your hair is layered in a subtle way, then it's much easier to manage and maintain, just by blow-drying or a little bit of curling. This low-maintenance style is easily adjustable for both short and long hair, and for any hair type.

So once you've had the cut, what can you do to ensure your hair looks salon-perfect day after day? With the right products, tools and a few brief steps, you can transform your look with minimum time and effort. For achieving a timeless bob cut, a good quality heat protectant is essential to avoid heat damage. Consider products like filtered sun creams as well, which also protect from UV radiation. For styling, you will need a comb and brush, as well as hot tools such as a flat iron or curling iron to add more volume and create more movement.

To sum up, a timeless bob cut can be an excellent style choice for any woman. As the bob is easily adjustable and lends itself to styling variation, it can suit any face shape, any hair color, and any season. Its low-maintenance means even if you do choose to keep it simple and classic, you'll still look polished and sophisticated.

For those interested in transforming their look to an iconic bob, Total Image Hair Designs in Dunedin, Florida offers the best in hair and nail salon services. With experienced and knowledgeable staff, there's sure to be something to suit everyone.  Whether you're looking for a timeless classic look, or a modern twist, their team can make it happen! For women looking to express their style, Total Image Hair Designs is the perfect salon for any individual.

REFERENCES: