Key Takeaways:
Consider alternative wedding haircut ideas to make your special day more unique and memorable.

Choose a hairstyle that reflects your personal style and the theme of your wedding.

Get professional help to ensure your hairstyle will be prepped properly for the day-of.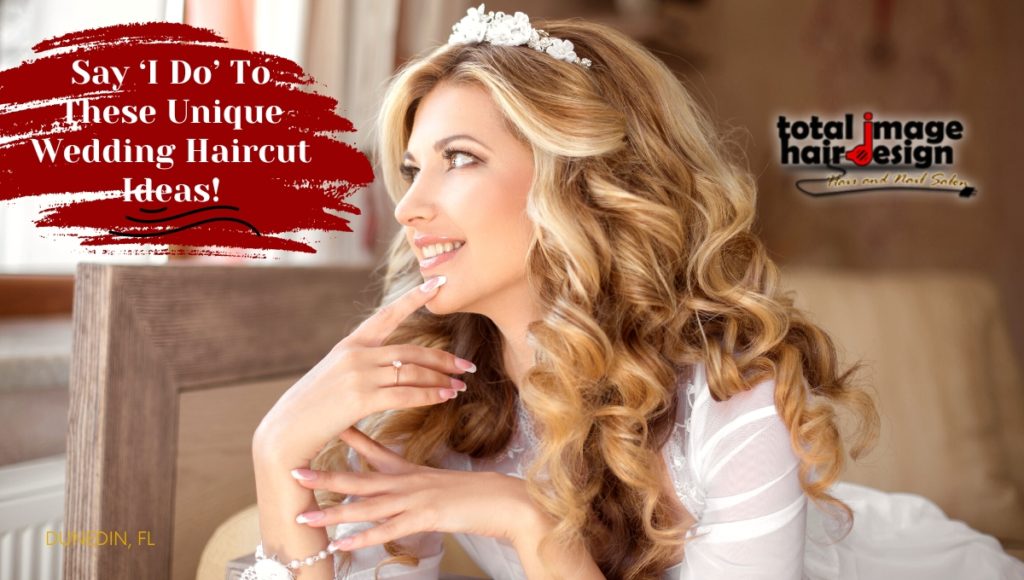 Your wedding will most likely be one of the most important days of your life and often requires a great deal of planning, personal touches, and style. From choosing your wedding dress to the decorations, it's important to select items that reflect your unique spin on the traditional so that your special day is as memorable as it is special.

When it comes to wedding beauty and fashion, the hair is often the finishing touch. You want to look gorgeous and present yourself to your new partner and family as an expression of how special this day is. By considering alternative wedding haircut ideas, you can make your special day even more unique and memorable.
Introduction
When it comes to wedding beauty, the hair is often the finishing touch. It frames your face and gives the perfect hint of glamor, allowing you to feel stunning and perfectly attuned to the moment. Whether you're opting for a more traditional look or more modern hairstyle, the right wedding haircut can be a powerful tool for presenting your true self.

When considering your wedding hairstyle, it can be helpful to think of your hairdo as a reflection of you. This way, you can find the perfect balance between your personal look and the formal event. Depending on the theme and mood of the wedding, a traditional hairstyle might be more appropriate or a more creative one, so it's important to pick a style that complements the rest of your look.
Traditional Wedding Hairstyles
Beyond your tresses and the bride's flowy locks, wedding hairstyles can also vary from the groom's classic comb over, to the ornate and intricate updos of the bridesmaids. Some opt for a more natural look, embracing their hair's natural texture. Others choose to wear their locks down, complemented with a statement piece like a chic headband or bold clip in hair accessories. Regardless of your style, it's always a good idea to add a touch of glamor with a great-looking hairstyle that's sure to turn heads.

For the more classic look, wedding experts suggest a voluminous blow out that's typical of many of the bridal hairstyles seen on the red carpet. Romantic curls and half up-half down looks are also popular options, with the half up style adding volume and texture to the hairstyle. For the men, standard sleek and well-groomed stubble is often the go-to style, as it reflects a timeless and sophisticated look fit for the groom and his groomsmen.
Creative Wedding Haircut Ideas
If you're looking for a more unique hairstyle to show off your personality, there are several creative options to choose from. From professional fishtail braids to a sleek braid with intricate designs, braided styles are great for women of all lengths and textures. Whatever the occasion, braids are versatile and can take any hairstyle up a notch.

For some added drama, consider a vibrant color, semi-permanent color, or ombre highlights on hair that is otherwise simple. This will make your hairstyle stand out and showcase your creativity while still looking elegant and sophisticated. A voluminous and structured updo with bold curls or twists can also be very eye-catching.

If you're looking for something a bit bolder, get creative with hair accessories. A statement headband or a flower crown can instantly take your look from elegant to eye-catching. Or, try a unique hairdo by opting for a classic bun topped off with a bold barrette or clip. Again, this is a great way to showcase your unique style while still looking bridal.
Helpful Tips for Choosing Your Wedding Haircut
When choosing your wedding hairstyle, it's important to consider the hair texture, trends, and fashion. It may be helpful to have consultations with your hairstylist prior to the event, so they can make recommendations that best suit you. This is also important to ensure your hairstyle will be prepped properly for the day-of. Also, keep in mind that the hair texture, care, and maintenance will affect the hairstyle, so it's important to plan accordingly.

Identifying the theme of your wedding, as well as the style of your wedding dress, will help you find a hairstyle that works best for you. If your dress is classic, for example, a traditional updo might be the most appropriate. On the other hand, if you're rocking a modern style, a unique and creative hairstyle may be the way to go.
Conclusion
Your wedding day is an important event that calls for an equally memorable hairstyle. Everything from traditional buns and updos to creative braids and colorful dye can be the perfect way to express your inner beauty and reflect your individual style. With these helpful tips and creative ideas, you can find the perfect hairstyle for your special day and be sure to remember it for years to come.

No matter what bustling preparations you're making for your big day, take a moment to allow your true beauty to shine through. Weddings and marriages should be a reflection of who you are and the hairstyle is just one way to make your event as special and unique as you are.

At Total Image Hair Designs, we offer bridal consultations that take into account your unique needs and style, so that your wedding look is perfect for your special day. Our expert hair stylists will help you design a custom look that expresses your personality and adds that extra bit of elegance to your special day.
References: