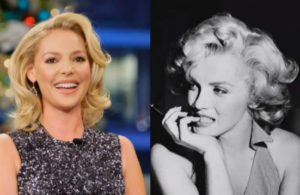 Hair and fashion fads may come and go, but iconic styles remain popular forever. Here are some hairstyles enjoying a major comeback today because of the celebrities keeping them fashionable.
The Bouffant
Adele is perhaps the most famous person to wear this hairstyle today. Piled high and elegant, the bouffant was the signature hairstyle of another showbiz icon, Bridgette Bardot.
The Pixie
This hairstyle is perfect for women with small faces and swan-like necks, like Anne Hathaway. It is an iconic and yet low-maintenance style. Jane Seberg wore the pixie to perfection.
Straight
The straight cut is worn best past the shoulders to frame the face. For a hippie vibe, think Ali MacGraw. Gwyneth Paltrow keeps it in style with a middle part and sleek, straight strands with highlights.
Feathery Layers
Farah Fawcett's famous look in Charlie's Angels was all about her hair. Ash blond and full of volume, it sported upturned bangs that slanted on the side of her face. Kate Middleton also sports this style but in a sleeker, darker version and with sideswept bangs and wavy tips.
Curls
Platinum blond curls were Marilyn Monroe's signature style and captured her fun and flirty persona. Today, her curl-sporting counterpart is Katherine Heigel who stays loyal to her blonde roots while flaunting the same flirty and bouncy curls.
The Bob
The bob is Anna Wintour's signature style. Sleek and short, this hairdo means business. Today Nicky Minaj is perhaps the most famous singer to wear the bob.
Bangs
Taylor Swift would not be Taylor Swift without bangs. Bangs accentuate the eyes and frame the face and are very age appropriate for young wearers. Jane Birkin was another famous celeb who had bangs in her day.